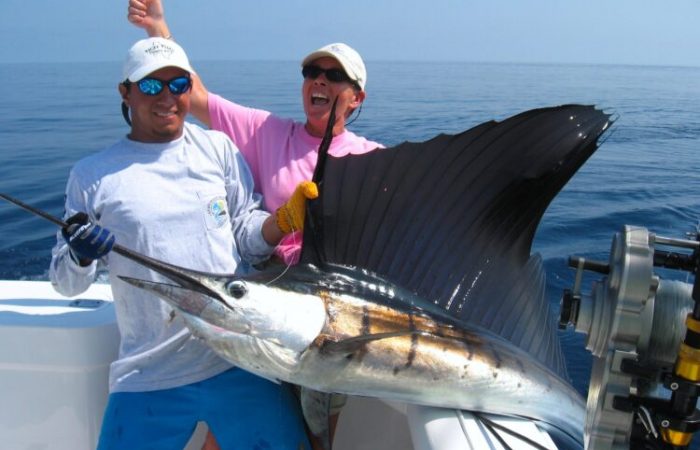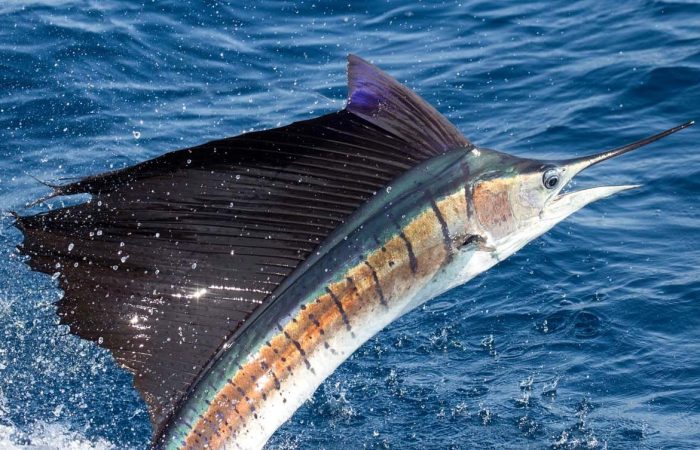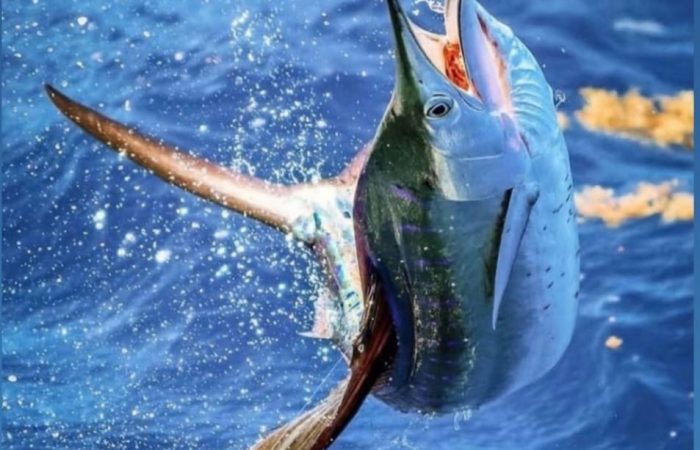 These are the easiest of all the billfish to identify. Their tall, arching dorsal fin is filled with blood vessels and is used to regulate the fish's body temperature. Its back and dorsal fin are dark blue, sides are silver, and belly is white. The bill is usually twice the length of the fish's lower jaw.
Sailfish will migrate in deep, warm waters, but they're known to move near shore for feeding. Typically caught out of Los Suenos area anywhere from 18-35 miles off shore.
Sailfish eat squid, octopus, mackerel, mullet, flying fish, needlefish, and other small fish. Although they travel in deep water, they will usually feed in mid-depths as well as close top the surface.
While trophy Sail Fish are caught in strong numbers out of the Los Suenos region year-round, January through the end of June have historically proven to be the best time frame to catch large quantities of these fish in this region.
Sailfish are incredible sprinters, reaching speeds of up to 65mph. When hooked, they are known to make spectacular long hard runs and aerial leaps. They tend to travel in packs ranging from 3 to 30, making chances for a double hook-up very good.
Most Effective Angling Technique:
Sails are prime targets for medium-tackle bait-and-switch. Once incited, they will pursue a baitfish longer and more aggressively. This gives anglers a good chance of luring a sailfish from a teaser to a hooked drop back bait and affords maultiple hookups at the same time.
None: All Sailfish caught aboard our fishing boats are live-released at the leader once brought boatside.
Sailfish Fishing Calendar:
Jan / Feb / Mar / April

Excellent
November / December

Excellent